School Dances and Other Events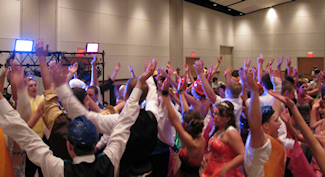 DJ Jack Labarko, Inc. will help make your school event an unforgettable one! We specialize in school homecomings, dances, formals and proms. We are professional, experienced DJ's and we provide our services to many of the local schools throughout the region, who continue to use our services year after year. Our headliner DJ's bring a fresh, interactive, energetic kind of entertainment when we perform at your school. We have an extensive music library with all the classics, along with all the newest current releases updated weekly. All of our newest releases are the clean, radio edited versions so the students can enjoy all of today's hottest music, while the teachers, advisors, and parents can be sure that the students will not hear any profanity. DJ Jack Labarko, Inc only uses professional grade, high performance Yamaha sound systems along with state of the art lighting to deliver amazing sound quality and a spectacular light show with a club-like atmosphere. Karaoke and novelty party props are available upon request!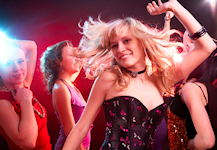 DJ Jack Labarko, Inc. is available for any event or occasion! Our professional headliner DJ's are experts and experienced in all types of special events and celebrations. We bring a fresh, new kind of entertainment to your event. DJ Jack Labarko's friendly, professional DJ's coordinate with our clients to customize your entertainment needs. Whether your event calls for soft background music, in a low key environment, or a high energy, interactive performance, DJ Jack Labarko, Inc. offers something for everyone. We incorporate different tools such as novelty party props and crowd motivational line dances to keep everyone entertained. Be assured that when you choose DJ Jack Labarko, Inc. for your entertainment needs, you are hiring professional, knowledgeable DJ's that know how to read a crowd and keep your guests on the dance floor. We only use state of the art, professional grade sound and lighting equipment to deliver superb sound quality and a dazzling light show that will be sure to "Wow" the crowd. DJ Jack Labarko, Inc. plays a variety of music both old and new to suit all age groups. Our extensive music library covers all genres and is updated weekly with the most current releases.
Call us now to book your next event.
---
Weddings
School Events
Birthday Parties
Anniversaries
Graduation Parties
College Events
New Years Celebrations
Corporate Events
Holiday/Christmas Parties
Class Reunions
Banquets
Themed Parties

Company Picnics
Retirement Parties
Fundraisers
Night Clubs
Sweet 16 Parties
Oldies Dances
Church Festivals
Grand Openings
Public Events
Award Ceremonies
Sound Reinforcement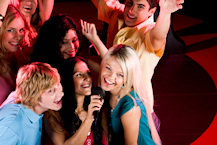 Karaoke Services
DJ Jack Labarko, Inc. also offers Karaoke Services available for night clubs or as an addition to any private party or event. We have an extensive karaoke library covering all your favorite classics, along with all of today's current releases updated frequently. Special pre-requesting is available prior to the event. We utilize flat screen monitors with high performance wireless microphones to enhance your karaoke experience!